Foreword II – Adenor Leonardo Bachi (Tite)
My thoughts on soccer and the concepts I apply bring ideas to a game that prioritizes the synchrony, from all the tactical aspects to the players' technical excellence. The concepts that I usually develop with my players range from the clear definition of their positions according to the game and involve, among other aspects, qualified possession of the ball, in depth triangulations, aggressive marking and speed in actions of transitional play.
I believe that in order to develop these concepts and maximize the athletic quality of a team we should be prepared for intelligently managing to obtain the full potential of our players in the different game (physical, technical, tactical and emotional) components.
In search of this purpose, this book comes at the right time and with an important mission: to support coaches and soccer practitioners in general, to accumulate knowledge so as to fundamentally enable us to display increasingly more efforts that qualify our game.
The authors of this book alert to the interrelation between the concepts of tactics and strategy, the development of tactics through the model and the principles of play, the creation and occupation of spaces, positioning and movement of players, which I consider key concepts for when we are preparing to play a match. By performing this preparation, we generate a strategy, anticipate potential situations, seek to provide athletes and the team with options of offensive movements and defensive positioning that will allow us to achieve our goals. A well-done and grounded preparation enables us, during the game, to endorse or, if necessary, to rethink the initial strategy, as the game speaks and shows us other routes, which implies that, all of a sudden, we should choose for plan B, tactical alternatives that were also practiced during pre-match.
In one of the chapters within this book, the authors highlight the tactical modelling, which is the expression of what we plan and intend for the game and how we interpret its essence. In order for soccer to be played with ideas, modelling of training and play should provide athletes with conditions to think, to propose the game. Through this organization we are able to qualify their decision making and thus have players who are more active than reactive to the game. I say this because, for me, it is more pleasing to watch athletes and teams that do not display a systematically reactive play.
As a means to examine whether the players understand the concepts I show them, I have been systematically searching for tools to assess, operationalize and guide training according to how I think soccer, how I prefer my teams to behave on the field. I am an apologist for teams that possess creative players, with good technical level (good reception, good passing, etc.) that read the game well, are intense, fast, dynamic, competitive and supportive… Obviously, I am aware that all these qualities are hard to find within the same team, however, the more qualities my team possesses, the closer to excellence in performance and, consequently, of victories we will be.
Particularly, 2014 was a year of professional qualification. I dedicated in my personal and professional life some time to watch, on site, Bayern Munich, Barcelona, Real Madrid, Arsenal, Manchester City, Atletico Madrid matches, among other teams, and to follow decisive matches such as the Champions League and Copa Libertadores finals. In these opportunities I managed to interact with top-leve professionals such as Carlos Bianchi and Carlo Ancelotti and to have several interesting conversations, in which I could review and confirm my concepts on soccer. I also used this time to read and study about the (General, Operational, Core and Specific) tactical principles and how to apply them to the training method I adopt, so as to allow my team to play as a proponent of the game. Through the knowledge gained I could think of new and motivating training sessions, which could, among other things, support players' positioning on the field in several situations such as: defensive and offensive coverages, development of set-pieces in offensive dead ball situations, defenders' positioning and movement in set-pieces, team's intra- and inter-lines organization, 'aggressive' and 'fast' transitions of play, such as 'lose-and-press', counter-attacking, among others.
Therefore, in face of the growing importance of the tactical component for quality play – and we could intimately observe this importance during the World Cup matches in Brazil – this excellent book by the trio of professors Israel Teoldo, Guilherme Oliveira and Júlio Garganta comes to convey ideas that allow to enlighten soccer and, as direct promoters of this spectacle, I believe that all of us should enjoy this effect. Thus, I hope you, reader, might enjoy this reading. My technical staff colleagues and I are already doing so!
Enjoy your reading.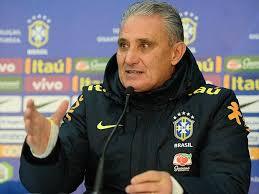 Adenor Leonardo Bachi (Tite)